S3Media Stream Enterprise – for private streaming video & audio

Plugin to setup private and public videos and audios on WordPress. 
HTML5  player combined with Flash for RTMP streaming*
S3Media Stream™ Enterprise empowers you to quickly and easily setup protected private streaming video and audio on your WordPress site using Amazon Web Services. Whether you're a coach, artist or an advanced media professional, S3Media Stream Enterprise makes it easy to serve video and audio with various branding options  via JW Player 7.x. No need to install JW Player separately, the plugin ships and installs it for you. This plugin works primarily with  CloudFront streaming distributions and web distributions via Amazon Web services.
(*)Flash support will be discontinued by most browsers quite soon. Therefore, RTMP streaming will become obsolete. You have the option to automatically replace RTMP streaming by progressive download with one switch, so that your media keep playing even when all modern browsers have deprecated the Flash plugin..
S3Media Stream Enterprise protects your video and audio against unauthorized use.
Private progressive download and private RTMP streaming video and audio.
Signed URLs via streaming or web distribution for video and audio which prevents hotlinking (also called leeching). This technique also helps protecting your assets on AWS, since they are private.
NEW: Supports 360 VR video (private and public via web distribution), requires Premium license JW Player.
NEW: HLS adaptive streaming (only public streaming via web distribution, requires Premium license JW Player.
Obfuscate links to playlists, video/audio links and player to make them unreadable for humans in the source code.
Easy wizard to insert shortcode directly in posts/pages on WordPress.
Protected links to any file type served via an AWS web distribution.
Brand the player (context menu, watermark).
Responsive player (installs with JW Player 7.x). Shrinks and enlarges according to screen width.
HTML5 support for mobiles and tablets with Flash support for RTMP streaming.
Multilingual subtitle/caption support.
Create your own Skin or use the standard skin.
Set a poster image of your choice on videos and audios.
Create playlists for videos and audios(public only)
Social sharing button.
If you have a membership system, you can use the dynamic watermark feature to prevent screen capturing. The name/User name, IP address and date are printed over the video to discourage screen capturing.
Read Full feature Overview for more details (use tab above).
Full feature overview
Below we listed the Top Twelve of solid benefits you get out of this WordPress plugin:
1. Easy of Use. No Coding, yet Loads of Power.
The wizard in the editor of your pages/posts generates the shortcode for you.
And if you're happy with it, click on Insert code to generate the string to be placed in your post or page. Then check the preview of the post to display the video or audio:
S3Media Stream™ Enterprise comes with 1 wizard
It no longer resides under the S3Media Stream options as is the case with the regular version of S3Media Stream™. The shortcode is more user friendly and rebuild from scratch. A code converter is available to convert the S3Media Stream shortcode to the Enterprise version for those of you who wish to migrate.
The wizard enables/disables certain fields automatically depending on the media type you choose. There are 6 types possible:
Video(web distribution, HLS, YouTube, other)
RTMP Streaming video(MP4, AAC)
360 VR video (MP4)
Audio(web distribution MP3, M4a)
RTMP Streaming audio(M4a)
Download link(any document on AWS)
External playlist (.smill, .rss)
2. Excellent to serve Video/Audio on the demand for coaches and professionals
This WordPress plugin for rich media is excellent to use in your membership area because it adds an extra layer of protection, making unauthorized sharing impossible. Not only can you protect video and audio, you can create protected links for ANY file type.
Whether you work with any of the famous WordPress membership plugins, or even work with private pages and posts: adding a video, audio or a protected download link is no problem. As such, S3Media Stream™ Enterprise makes possible to monetize your work.
Practical example: You offer a free report or a paid eBook to subscribers? With this plugin you can create a protected link on a page or post which expires within 10 minutes or any time you like (even years).
Or: you sell a video? Place it in a password protected page and set the expiring time, so that the customer cannot share it with third parties.
3. Protect Your Media from Theft via Private Streaming.
Private RTMP streaming can be used to protect your media from unauthorized sharing.
However, this requires Flash which will be discontinued by Google Chrome from July 2017, therefore always set a HTML5 fallback to prevent disrupting the playback of your media if you happen to use Private RTMP streaming. From July 2017 onward, we continue to offer RTMP streaming in the plugin but it will be possible to automatically change RTMP streaming into progressive download with one setting site wide (HTML5 mode).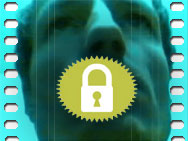 (*) You cannot rule out theft completely, because every lock has a key. Anyone trying to convince you otherwise is not telling the truth or is badly informed. You can make it harder to steal for the average user and that is what this plugin does: Expiring URLs and obfuscated links. If you add your own membership area protection, you reduce the risk.
4. Dynamic watermark to discourage screen capturing(Beta)
Dynamic watermark to prevent screen capturing:
The Logo/watermark feature can be used to create a dynamic watermark image that prints the username, IP address and date over the video. It looks like this:
This is very useful in membership systems where the first name and name of the member are known. If the user hides behind a proxy server, the redirected IP address is shown as well.  In most cases, this will prevent people screen capturing as there is clear evidence of theft.
The watermark contains a link to any page you like, and you can set this per video instance.
Note: this feature is in an experimental state. It does not work on certain server configurations. For example, while it works on one subdomain, it doesn't work on another subdomain using the same server(ours). We didn't found out yet why.
If you plan to buy this plugin especially for this feature, keep in mind that in might not work in your situation. Therefore, we do not accept requests for a refund when this feature does not work.
Concerned about the cost? No worries!
The marriage with S3 CloudFront and S3Media Stream™ Enterprise makes this very, and we mean VERY cheap. You only pay  for the bandwidth your visitors actually use on Amazon Web Services.
For example: with ±$34, you can stream a video of 50Mb 1,516 times.
5. 360 VR video support included
360 VR video is an exciting new feature that will be very useful for 3D artists and 3D camcorder owners.
Although some film directors express their doubt about the usefulness of this technique, it opens a lot of possibilities for creative minds. Have a look at this article and demo for more information:
https://www.jwplayer.com/blog/360-vr-part1-state-of-the-industry/
6. Brand and Monetize Your Video in Effective Ways.
With S3Media Stream™ Enterprise (combined with a JWplayer pro/premium license) you can impose the cover of a book over a video as a watermark, linking it to a sales page or affiliate page like Clickbank, Amazon, etc,. where visitors can buy the book that is discussed in the interview.
Because the product is directly related to the video or audio, you significantly increase the opportunity for a sale because the person watching or listening is much more likely to buy when it can be done with the push of a button. In this way, you can monetize your media.
So, next to making money via memberships explained in point 2: Excellent to serve Video/Audio on the demand for coaches and professionals, you can advertise related products in videos and audios, creating a second income stream.
Also: you can brand the player itself in the context menu. When a visitor right-clicks on a video a context menu pops up, in this example "S3Media Stream 7.12.0 Enterprise..." which then links to any site you like. Both the title and the link can be set for the whole site.
JW Player Version 7 shows it like this:
The Power of Poster Images
Poster images have a big impact. They are often a decisive factor for the visitor to click or not. YouTube generates poster images by indiscriminately taking 3 snapshots, using a mathematical formula. The results are often disastrous.
With your own poster image, you control exactly what the first impression will be and by adding text in the image, you inform your visitor about the content of the video, thus creating a certain expectation.
It doesn't need to look perfect, the purpose is to make it look interesting and inviting. "Inviting" will be different for every audience, of course, and you know that better then anyone.
7. Multilingual subtitles and closed captions
Since JWplayer 6,x it is possible to include multiple subtitle files to one video or audio.
This means you can serve different languages for each media using .vtt or .srt subtitles.
If you have an international audience, this feature may serve you very well.
S3Media Stream Enterprise lists all available subtitles files automatically and feeds them to the player, like this:
What Are Closed Captions exactly?
Over 20 Million people between the age of 45 and 65 in the US alone have some form of hearing disability. That is a lot of people, right? And the good news is, this huge audience wants to BUY, if you GIVE THEM A CHANCE!
Closed Captions are subtitles that only show up when you click on a button. So, for viewers without hearing problems, the subtitles do not get into the way. Every viewer can decide to show them or not. As opposed to regular subtitles (also available in this plugin), Closed Captions usually describe background noises like closing doors, etc...
What about audios?
Perfectly possible to show subtitles and closed captions in audios! In the screenshot below, we catch two flies in one go: we make an audio look more interesting with a poster image and we add Closed Captions in several languages:
Using Closed Captions gives two major advantages:
You are positioning yourself as a person or company who cares about the hearing impaired.
You get attention of a group of people that are hungry for rich media but cannot follow it. By providing them with subtitles, they do not only understand videos, but also audios! They will remember you more clearly then the competition who does not use this technique.
8. Social sharing button
You can set a social sharing button and customize the popup heading text.  Ideal to translate the heading in another language or simply customize the text.  In the example below, the text has been set to "Share audio". Standard it is set to "Share video".
The button enables the visitor to share the page/post on social media, like Facebook and Twitter.
9. Advanced Analytics reports to find out how your videos and audios perform
In your JW Pplayer account you can check the performance of your videos and audios:

Requires a JW Player Premium license
10. Ideal Plugin for Your Membership Area to Protect Any File Type from Leeching.
"Leeching" is sharing a file via another website while you pay for the bandwidth. It happens a lot, especially with scraper sites, which basically use robots to "lend" content from good quality sites.
With the Download link option, you can protect any file type from leeching by using expiring URLs which are automatically created for you, provided they reside in a download distribution on AWS. You can place a link to a file within the text content of pages or posts or make it stand out like a button. We provide a css class which you can format in your style sheet:
How does an expiring URL work?
This is an expiring URL to a pdf About S3Media LinkSafe. When you click on this link, it may already be expired because I set it to 10 minutes. But if you refresh the page and scroll down to this spot again, you will be able to download the file.
This means that the link itself cannot be misused on other sites or in e-mails.
Private streaming and private progressive download uses this technique as well.
11. Premium Support: Literally "Premium" for a Whole Year.
Notwithstanding the FAQs and solutions to problems we offer, you might bump into a problem you cannot pinpoint and we are here to help.
We want you to be happy with our extensions, so we help you all the way. As a premium support customer, you get priority when it is very busy and instead of shoving you off to a forum in the hope somebody else will help you out, we give you one-to-one support via e-mail. Generally, we respond within 24 hours. If a problem cannot be solved by e-mail, we schedule a Skype meeting with you.
12. Peace of Mind! 30 Day Money Back Guarantee.
We are confident that you will like this plugin. But it might not fit your needs or we may have been unclear about something. Therefore we offer a 30 day money back guarantee. However, we do ask you to read the information carefully before you buy, so that you can make a well informed decision. Contact us if you have pre-sales questions, we respond within 24 hours (except weekends & official holidays) or you can leave a comment below.
If you have a problem or find a hidden shortcoming, contact us in the support section. We are happy to hear your feedback and we will adapt the extension if it contains an error.
JW Player features - for the technical inclined
This WordPress plugin is, like many high end plugins, based on JWplayer 7 from jwplayer.com. YouTube started out with JW Player before they developed their own version. It has numerous options, one more useful than the other, and quite a few plugins utilize most of those indiscriminately. As a result, you get an overwhelming amount of options of which most you will never use anyway. This complicates the workflow because you have a clutter of fields and as Jacob Nielsen once said: "One extra option creates its tenfold of problems".
Apart from that, you often have to download and install JW Player separately.
S3Media Stream Enterprise ships and installs JW Player 7 automatically. We update the plugin regularly with the latest version of JW Player after extensive testing.
We carefully balanced what is useful and what not and implemented that into S3Media Stream™ Enterprise. Read on to know what we selected and why!
Player Behavioral Options
It is possible to set a different video or audio for HTML5 fallback, meaning; for mobile devices. This has the advantage that you can serve a smaller version of your media for mobiles while reserving the full HD version for desktop computers/laptops (only with RTMP streaming).
Set width and aspect ratio for video scales automatically.
For videos, we opted for the responsive feature by setting the width in percentages. The aspect ratio determines the height of the video.
Set width and height to customize display of audios for use of poster images, subtitles, watermark. Audios can either be a fixed controlbar, or behave like videos(controlbar is sticky unless you hide it).
Allow or disallow autostart.
When you work with a playlist, it can be useful to set autostart, so that the video or audio starts to play automatically from the start.
Show subtitles automatically or display a button to activate it (Closed Captions).
As discussed earlier, subtitles show up automatically, Closed Captions are user preference and often contain background noise descriptions. Use a TimedText file for this.
360 VR video support.
Show a black bar behind the subtitles or not.
Useful if contrast between white subtitles and video is unclear.
Change the About Text and About Link in the context menu.
Especially useful if you run a Video service or VOD service to brand your business. (Pro/premium license)

Choose from 9 skins to adapt the player to your theme.
You can set the skin of the controlbar and playlists to fit the look of your site. You can even create your own if you like. The plugin automatically lists your own skin as an option in the wizard and default options. (Pro/premium license).
We opted for multilingual subtitles to be found automatically in a designated folder. Therefore, you only need to fill in the folder name and the plugin lists all languages available in that folder.
Although playlists cannot serve protected videos, we included this feature because you may want to use .smill or m3u8 manifests for public media.
Advanced Analytics for your media in the JWplayer account(Premium license)
Social Share button links to your page on Facebook, Twitter and e-mail.
Accepted formats for this player
360 VR Video (MP4), monoscopic.
HLS adaptive streaming manifests with ts video segments (requires Premium license JW Player)
.SWF is not supported in S3Media Stream Enterprise, as opposed to S3Media Stream™ regular.  SWF is not supported on mobile devices.
Video service support
The player supports YouTube, S3 Amazon and any other video service which allows downloading videos without a native player.
IMPORTANT: Quite a few video services use expiring URLs themselves, like Vimeo, MySpace and others. Vimeo even works with expiring URLs from S3 Amazon itself. You cannot play those videos because they expire too quickly. Therefore, to play videos in that situation, you need to use their embedding code. Here is an article that shows you how to embed Vimeo videos.
Please do not buy until 15 December 2017. See red notice on the top right for more info!
Resume of the Advantages
With this extension, you do not only buy a tool, you get a load of FREE professional advice on top of it.
We regularly publish articles to make the most of your extension. We love to stretch the limits and that is why we can offer trendsetting solutions. Breaking out of the box is our trademark. Point 6 is a good example of this, using a watermark feature as a point of sales.
The support section also teaches you how to work with Amazon Web Services.
History
Version 7.12.8
- Ships with JW Player 7.12.8
- Tested with WordPress 4.8.x, 4.9 and PHP 7
- Addressed issue with subtitles not showing automatically when set as such.
Version 7.12.0
- Ships with JW Player 7.12.0
- Tested with WordPress 4.8 and PHP 7
- Added HTML5 mode switch in Default settings.
Version 7.11.2
- Ships with JW Player 7.11.2
- Tested with WordPress 4.8
Version 7.9.3
- Ships with JW Player 7.9.3
- Added support for 360 VR video
- Tested with WordPress 4.7.3
Version 7.8.2
- Ships with JW Player 7.8.2
- Tested with WordPress 4.7.2
Version 7.4.3
- Ships with JW Player 7.4.3
- removed bugs regarding https.
- Watermark can be positioned again into 4 corners.
- Tested with WordPress 4.6
Version 7.2
- Ships with JW Player 7.2.4
- Added support for https. (requires no  special configuration via AWS)
- Removed bug in default settings regarding Media Type Streaming
- Removed a bug private streaming audio links
- Tested with WordPress 3.4 and 4.4
Version 7
- Ships with JW PLayer 7.1.4
- Removed position options for the logo since this is no longer supported by JW Player. Only one fixed position at the top-right.
- Tested with WordPress 3.4 to 3.4.4
Questions moved from the old page: