Struggling with your videos and audios on WordPress? No clue how to protect your online media and monetize it?
S3Media Stream™ empowers you to quickly and easily setup video and audio on your site. Whether you're a novice or an advanced media professional, S3Media Stream helps you display video and audio with options beyond your imagination. It's so simple, yet so powerful, thanks to the easy-to-use Wizards combined with S3 Amazon and CloudFront.
Below we listed the Top Ten of solid benefits you get out of this WordPress plugin:
1. First of All, Ease of Use. No Coding, yet Loads of Power.
Most video plugins require you to fill in a complicated string of parameters to get your media going, especially when you want more then just display a video or audio:
[somevideo file=myvideo.flv streamer=rtmp://s2lqhnx80e18bx.cloudfront.net/cfx/st/ playlist=myplaylist.xml image=myposterimage autostart=no plugins=captions-1 etc, ...
Looks like a pain in the neck, right?
We have been there and it is a nuisance, so we came up with a solution that creates that complex string for you with a wizard. You fill in the form, then test the result:
And if you're happy with it, click on Get the code to generate the string to be placed in your post or page.
Then plug it in where you want it to appear in your post or page. That's it, hands free!
S3Media Stream™ comes currently with four wizards:
1. Audio Wizard
2. Video Wizard
3. Flash Wizard
4. Link Wizard
Every wizard has its set of options to make the most of that particular media. The menu to those wizards is always visible in your administration area, wherever you are. For instance, the Link Wizard is the most basic one, yet very powerful because it can protect ANY file you want to offer for download in a membership area for instance. More about that in point 7: Ideal Plugin for Your Membership Area to Protect Any File Type from Theft.
2. Excellent to Integrate in Free- or Subscription Based Membership Programs and Video On Demand.
This WordPress plugin for rich media is excellent to use in your membership area because it adds an extra layer of protection, making unauthorized sharing impossible. Not only can you protect video and audio, you can create protected links for ANY file type.
Whether you work with S2Member or any of the famous WordPress membership plugins, or even work with private pages and posts: adding a video, audio, Flash or protected download link is no problem. As such, S3Media Stream™ makes possible to monetize your work.
Practical example: You offer a free report or a paid eBook to subscribers? With this plugin you can create a protected link on a page or post which expires within 10 minutes or any time you like (even years).
Or: you sell a video? Place it in a password protected page and set the expiring time, so that the customer cannot share it with third parties.
Video On Demand (VOD)
S3Media Stream™ is very useful for Video On Demand (VOD) as well, since it has all the requirement to stream and protect the videos. Read on in point 3, which elaborates on the technique used.
3. Protect Your Media from Theft for Only a Fraction of its Normal Cost with Private Streaming.
Private streaming is used to protect your media from unauthorized sharing and theft because it adds an extra layer of protection by using a technique called "expiring URL" (fully explained in point 7). Therefore, it is the ideal way to show audio or video in a membership area because the link is temporary. Or show it in a public place while rest assured it cannot be shared via other websites. After all, you pay the bandwidth!
Streaming in itself is a smart technique to show media without actually downloading it on the user's computer. That way it starts to play faster and it cannot be saved on the visitor's computer. You need special hacker software to translate it into a downloadable file*.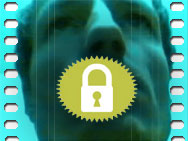 (*) You cannot rule out theft completely, because every lock has a key. Anyone trying to convince you otherwise is not telling the truth. But you can make it hard to steal and that is exactly what this plugin does: Expiring URLs and streaming. If you add your own membership area protection, only a tiny amount of people will be able to crack that nut.
Concerned about the cost? No worries!
Streaming is normally complicated and expensive since you need special server software (around $1,000 without install & configuration). But the marriage with S3 CloudFront and S3Media Stream™ makes this very, and we mean VERY cheap. You only pay the S3 usage fees for the bandwidth your visitors actually use.
For example: with ±$34, you can stream a video of 50Megabytes 1,516 times, or 3 videos of 2550Megabytes 1,106 times each. Where CloudFront adds to the S3 billing cost, the way streaming works compensates because you only pay for the part that is actually viewed. So, if a visitor jumps ahead in a video, the neglected part doesn't count.
Another practical advantage of streaming becomes clear in point 4.
4. Make Navigation Within a Video or Audio Faster & Easier for Your Customer.
Streaming lets your visitor move ahead in the video/audio without having to wait for that part to download as it would with regular media(progressive download). Thus enhancing the user experience. Here is a live comparison between streaming and progressive download. Try jump ahead in both examples to experience the difference:
Streaming video:

This text will be replaced

Progressive download video:

This text will be replace
As you may have noticed, with streaming it is easier to jump ahead to parts that interest you. This is especially useful if the visitor viewed the video once already and just wants to review that part in the middle again. This is especially apparent with lengthy videos and audios. This plugin can handle both techniques but its real strength lies in private streaming.
And that is not all! The advantage of chapters: You can create chapters from a long streaming video and present them piecemeal to your customers. Here is a practical example. A video of over 18 minutes is virtually split up in 4 chapters. Here we only show 2 chapters. It is the same video, but the first one starts at Zero and the other somewhere in the middle:
You need the

Flash Player

installed to play this s3streamingvideo.

You need the

Flash Player

installed to play this s3streamingvideo.
If the customer only plays one chapter, only that part is billed. With progressive download, you pay the whole download. For the customer, this is a great way to navigate, especially when viewing the same video again; "Ah, let me have quick look at that section again."
Combining chapters and external videos in Play lists
As said earlier, jumping around in streaming audio or video is quick and easy. You can even create a playlist jumping into various bits within the same video with thumbnails and all. Or combine videos from several sources into a playlist. Click on the screenshot below to see a case study of a playlist in action (opens in a new window):
This is a screenshot of a site we created for the Province of Antwerp (Belgium). It uses S3Media Pro for Joomla, which has the same functionality, except the streaming.
5. Brand and Monetize Your Video in Effective Ways.
Imagine, you have your 4 chapters set up, all using the same video , each starting at a specific point in the video.
In the last chapter, you want to offer a book. With S3Media Stream™ you can impose the cover of the book over that video in that chapter, linking it to a sales page or affiliate page like Clickbank, Amazon, etc,...where visitors can buy the book that is discussed in the interview.
Or, you can provide a product or book per chapter! A tutorial is provided how to set your videos up in in this way.
Because the product is directly related to the chapter, you significantly increase the opportunity for a sale because the person watching or listening is much more likely to buy when it can be done with the push of a button. In this way, you can monetize your videos AND audios! No need to resort to Google ads or other advertising networks that give you a few dollars each month! This can be your own affiliate strategy.
So, next to making money via memberships explaned in point 2: Excellent to integrate in free- or subscription based membership programs, you can advertise related products in videos and audios, creating a second income stream.

Also: you can brand the player itself in the context menu. When a visitor right-clicks on a video a context menu pops up, in this example "About S3Media Pro..." which then links to any site you like.

Both the title and the link can be set for the whole site, but it always starts with "About". Thus in the S3Media Stream™ options, you set "S3Media Pro" to get "About S3Media Pro".
The Power of Poster Images
Poster images have a big impact. They are often a decisive factor for the visitor to click or not. Take for instance a typical poster image from YouTube below:
This poster image looks like the sort of snapshot Paparazzi love to take from celebrities, making them look unfavorable.
YouTube generates poster images by indiscriminately taking 3 snapshots, using a mathematical formula. No wonder you get results like that!
Automation is fine up to a point, but if you are serious about your business, you better create your own poster images!
Below is a custom poster image for the same video. Makes a world of difference, isn't it?
With your own poster image, you control exactly what the first impression will be and by adding text, you inform your visitor about the content of the video, thus creating a certain expectation.
It doesn't need to look perfect, the purpose is to make it look interesting and inviting. "Inviting" will be different for every audience, of course, and you know that better then anyone. We provide a tutorial how to create poster images. It's a lot easier then you might think.
6. Reach a Much Wider Audience World Wide (20 Million Extra Consumers in the US Alone).
Over 20 Million people between the age of 45 and 65 in the US alone have some form of hearing disability. That is a lot of people, right? And the good news is, this huge audience wants to BUY, if you GIVE THEM A CHANCE!
These people are excluded from most video and audio material because they have difficulty hearing what is actually said. If you can tap into that source, you have a huge advantage over your competition, because they do not bother! And the way to get there is very simple: Closed Captions! With S3Media Pro you can create and display Closed Captions on the fly.
What Are Closed Captions exactly?
Closed Captions are subtitles that only show up when you click on a button. So, for viewers without hearing problems, the subtitles do not get into the way. Every viewer can decide to show them or not. As opposed to regular subtitles (also available in this extension), Closed Captions usually describe background noises like closing doors, etc...
What about audios?
Perfectly possible to show subtitles in audios! In the screenshot below, we catch two flies in one go: we make an audio look more interesting with a poster image and we add Closed Captions:
Notice: Streaming audio cannot make a poster image sticky. This means, as soon as you play the audio, the poster image disappears. We try to find a workaround for this, but for the time being, only regular audio (progressive download) shows the poster image all the time. Subtitles, closed captions or a watermark are no problem.
MP3 is not reliable for streaming. Best convert MP3 to M4A(iTunes) to get the best results.
Using Closed Captions gives two major advantages:
You are positioning yourself as a person or company who cares about the hearing impaired.
You get attention of a group of people that are hungry for rich media but cannot follow it. By providing them with subtitles, they do not only understand videos, but also audios! They will remember you more clearly then the competition who does not use this technique.
Think about it: you have two sites with equally good content on the same subject, but one of them is using Closed Captions. If you have a hearing disability, where will you go next time?
7. Ideal Plugin for Your Membership Area to Protect Any File Type from Leeching.
"Leeching" is sharing a file via another website while you pay for the bandwidth. It happens a lot, especially with scraper sites, which basically use robots to "lend" content from good quality sites.
With our Link Wizard, you can protect any file type from leeching by using expiring URLs. You can place a link to a file naturally within the content of pages or posts.
How does an expiring URL work?
This is an expiring URL to a pdf about Picasa. When you click on this link, it may already be expired because I set it to 10 minutes. But if you refresh the page and scroll down to this spot again, you will be able to download the file.
This means that the link itself cannot be misused on other sites or in e-mails.
Private streaming uses this technique as well.
Setting up the link above took me under 20 seconds thanks to the easy to use Link Wizard.
8. Play and Protect your eLearning projects like Camtasia, Articulate and iSpring, Flash Animation/Games/Banners.
With S3Media Stream™ you can also play any Flash project and protect it in the same way as protected links (point 7). Below is an interactive Flash presentation I made years ago.
But you can present Camtasia tutorials, iSpring or any of those packages as long as the file is a .SWF.

You can use this for flash banners and even Flash games, the sky is the limit
9. Premium Support: Literally "Premium" for a Whole Year.
Notwithstanding the FAQs and solutions to problems we offer, you might bump into a problem you cannot pinpoint and we are here to help.
We want you to be happy with our extensions, so we help you all the way. As a premium support customer, you get priority when it is very busy and instead of shoving you off to a forum in the hope somebody else will help you out, we give you one-to-one support via e-mail. Generally, we respond within 24 hours.
Our customers on Joomla21century.com can testify that we take them seriously and we go out of our way to assist you because we want you to be happy. We only did not put up testimonials on this site because it is not old enough for that.
10. Peace of Mind! 30 Day Money Back Guarantee.
We are confident that you will like this plugin. But it might not fit your needs or we may have been unclear about something. Therefore we offer a 30 day money back guarantee. However, we do ask you to read the information carefully before you buy, so that you can make a well informed decision.
If you have a problem or find a hidden shortcoming, contact us in the support section. We are happy to hear your feedback and we will adapt the extension if it contains an error.
Full Feature Overview - for the technical inclined
This WordPress plugin is, like many high end plugins, based on JW Player Pro from longtailvideo.com. YouTube started out with JW player before they developed their own version. It has numerous options, one more useful then the other, and quite a few plugins utilize most of those options indiscriminately. As a result, you get an overwhelming amount of options of which most you will never use anyway. This complicates the workflow because you have a clutter of fields and as Jacob Nielsen once said: "One extra option creates its ten-fold of problems".
Therefore, we carefully balanced what is useful and what not and implemented that into S3Media Stream™. Read on to know what we selected and why!
Player Behavioral Options
Allow or disallow full screen mode.
It is useful to be able to control full screen view because some videos are big enough for that, others don't. Standard it is set to Yes.
Set width and height, the video scales automatically.
Required setting. The size cannot be detected automatically, otherwise we would have implemented that.
Allow or disallow autostart.
When you work with a playlist, it can be useful to set autostart, so that the video or audio starts to play automatically from the start.

Display icons in the dock(the Video area) or in the control bar.
Icons in the Video area are bigger, therefore they stand out more then the icons in the control bar and they contain a title in English. Adapt to personal preference.
Show subtitles automatically or display a button to activate it (Closed Captions).
As discussed earlier, subtitles show up automatically, Closed Captions are user preference and often contain background noise descriptions. Use a TimedText file for this.
Show a semi-transparent bar behind the subtitles or not.
Useful if contrast between white subtitles and video is unclear.
Provide an alternative link for non javascript browsers to download a media file to the desktop.
Great for mobiles incapable of understanding Javascript. Do not use this with protected media, because this link needs to go to a public file.
Change the About Text and About Link in the context menu.
Especially useful if you run a Video service or VOD service to brand your business.

Chose from over 12 skins to adapt the player to your theme.
You can set the standards skin of icons and controlbar to fit the look of your site. We provided 13 skins in total. You can even create your own if you like.
Locate the control bar Top, Bottom, Over, None.
Determine where the control bar is located related to the video itself. Some skins are better with the Over option, but most look good with the bottom setting, which is the standard.
Accepted formats for this player
It can play .SWF as well but timing cannot be displayed, nor any of the additional features like subtitling, closed captions etc, ... will work. Better use the Flash Wizard to play SWF.
Resume of the Advantages
No coding required, handy Wizards generate the code for you.
Excellent to use in membership sites, public & private pages and VOD services.
Easily stream your video and audio without having to install complicated server software at a fraction of the normal cost.
Streaming is a smart technique to show media without actually downloading it on the user's computer.
Serve your lengthy video or audio piecemeal to your visitors using playlists
Show your media and let the customer jump wherever in the timeline without having to wait for download
Increase your customer base by helping you tap into an extra pool of 20 MILLION potential customers in the US alone.
Increase your revenue by providing you with advanced branding options.
Protect your video and audio files from leeching and unauthorized sharing.
Protect your PDF's, PowerPoint files, Docs or ANY down-loadable file.
Play and Protect your eLearning projects like Camtasia, Articulate and iSpring, Flash Animation/Games/Banners.
Customize your play lists of related videos with thumbnails.
Customize your look through the use of over 12 skins and set custom poster images.
Customize your player by providing tools to adjust its appearance and behavior.
Set any amount of players per page/post.
Provide a link to public media for non javascript browsers.
Get a whole year Premium one-to-one Support.
30 day money back guarantee.
Video service support
The player supports YouTube, S3 Amazon and any other video service which allows downloading videos without a native player.
IMPORTANT: Quite a few video services use expiring URLs themselves, like Vimeo, MySpace and others. Vimeo even works with expiring URLs from S3 Amazon itself. You cannot play those videos because they expire too quickly. Therefore, to play videos in that situation, you need to use their embedding code. Here is an article that shows you how to embed Vimeo videos.
With this extension, you do not only buy a tool, you get a load of FREE professional advice on top of it.
We regularly publish articles to make the most of your extension. We love to stretch the limits and that is why we can offer trendsetting solutions. Breaking out of the box is our trademark. Point 5 is a good example of this, using a watermark feature as a point of sales.
Update History and stability
S3Media Stream for WordPress came after S3Media Stream for Joomla since both platforms are totally different, there is little comparison between the two. Therefore we had to rewrite 80% from scratch again, although the features are the same. We called the first version of S3Media Stream for WordPress "S3Media Stream 5.0" because the underlying technology, JW player currently is number 5 and we did not want to confuse the customers. Since we learned from the mistakes in the Joomla version, we do not expect many updates the coming months.  In other words, this version is very stable as it is.
Version 5.6.6
JW Player 5.10 installed
Updated the skins for HTML5
Version 5.6.4
Resolved issue with encrypted URLs not being detected as external links, causing poster images and caption files not to show up.
Removed version 5.5.2 permanently.
JWplayer 5.9 installed
Version 5.6.3
Support for video displayed bigger then 1000 pixels.  The previous version made 1000 into 1,000 and as a result, it was seen as 1 instead.
Some servers had problems displaying the Preview and Get the Code and a blank page showed up. We found a general solution for this.
Version 5.6.2
Repaired various minor bugs.
Added Default settings in the Options section.
Version 5.6
Removed Video gallery, as it gave many problems with other plugins and it does not work with WordPress 3.2 or higher.
Added HTML5 support.
Version 5.5.x
Introduction Video gallery
Removal of various small bugs.
If you want to know about the Joomla version: www.footprintaddons.com